Build impressive iOS and Android cross-platform apps and let your business flourish!
Unlike other React Native Development Companies in India, we will not disappoint you. Our React Native Development process is entirely based on JavaScript framework that helps develop feature-rich mobile and web apps with amazing UI and exciting experiences. Hire React Native Programmers at True Code Masters today!
React Native App Development Services
What is React Native Framework?
Developed by Facebook, React Native is based on the programming language JavaScript, with a large in-house JS library that helps curate feature-rich mobile and web applications. React Native is new, modern, edgy and vibrant and has put old mobile development frameworks and solutions to rest with its inception. Mobile App Developers can now easy craft winning solutions with a single framework which is faster to develop and agile in its process. 
Being a renowned React Native App Development Company, True Code Masters provides corporates with noteworthy development solutions that provide you with distinguishing user-experience, agile development process, and remarkable market expansion.
Why choose React Native?
React Native development services are developing at a rapid pace in today's modern-day world. They are known for carving a niche out for themselves by providing optimal results, fluid UI, and exceptionally competent results. React Native is also cost-effective, as far as the development process is concerned.
React Native app development services are popular for a variety of reasons: 
Seamless merging with Java, Objective C and Swift
Utilization of similar UI elements in Android and iOS development
Easy to develop app portions in Native code
Cross-platform support
Seamless integration with Android and iOS OS
Extensive Reactive component library
Faster app building process
Component-based assembly
Agile development
Receptive, fast and interactive mobile app development solutions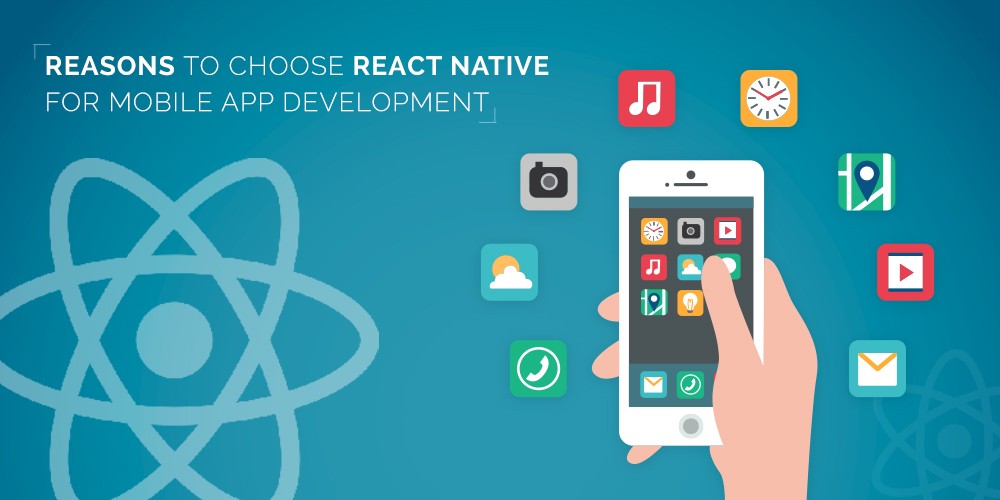 What language is React Native? React Native is largely based on JavaScript framework with ES6 syntax support.